Stroke Comedy Club
The Stroke Comedy Club is one of the best independent stand-up comedy clubs in the UK - both the fans and comedians agree and so do we as fans ourselves. Established in 2002 and always a sell-out - it's at The George Hotel Lichfield, Staffordshire - the first Thursday of every month.
The Stroke's manager Ken Jenkins (pictured with Rhod Gilbert, 2011) often books some of the top stand-up comedians from the London circuit to put on a full evening show of four acts including an MC. Ken sometimes also gives new-comers a chance with the short open mic slot in the middle.
The old website was in desperate need of an overhaul, so in 2009 we set to it; firstly installing a content management system called WordPress to manage the content and show info.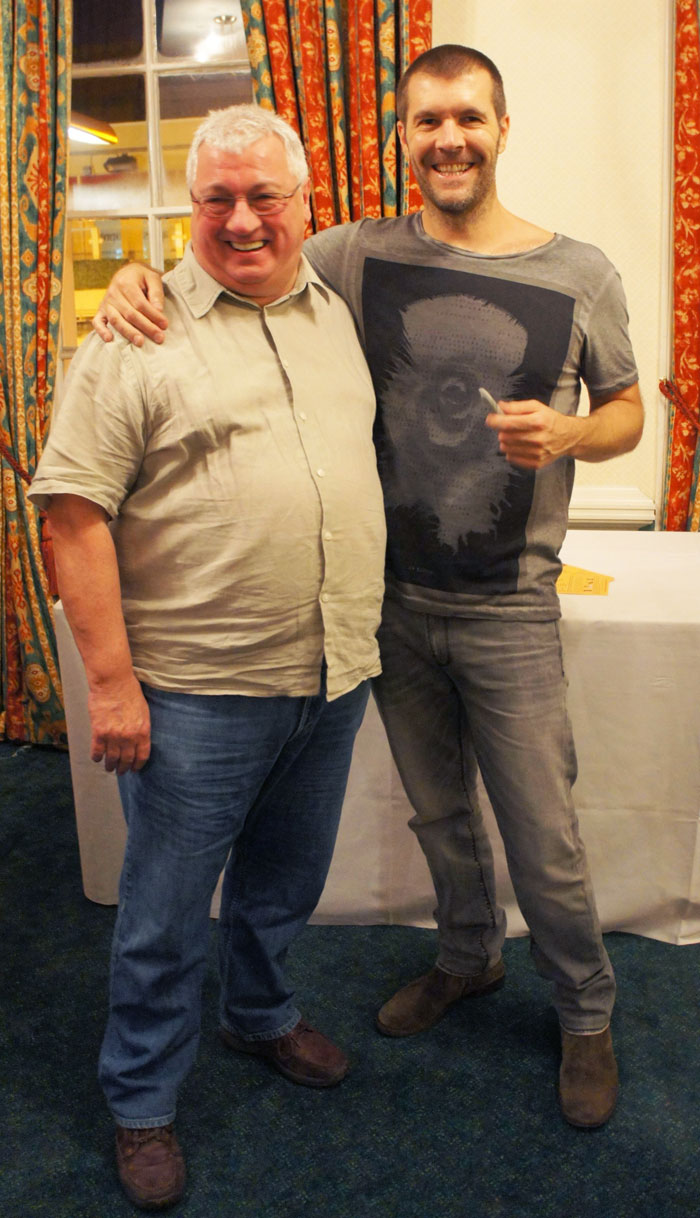 We also created a new logo, we web optimised photos and coding for fast load, its search engine optimised, compatible with all popular browsers and mobile phones, and allows social media engagement.
We also manage the site content on an ongoing basis: updating the WordPress and plugin applications, adding new show details and removing the past shows.
Services provided
Web Design, Site Management and Ticket Booking System, Search Engine Optimisation, Graphic Design, WordPress Content Management System(CMS) Management, Logo Design, Content Writing, Domain and Hosting Management.