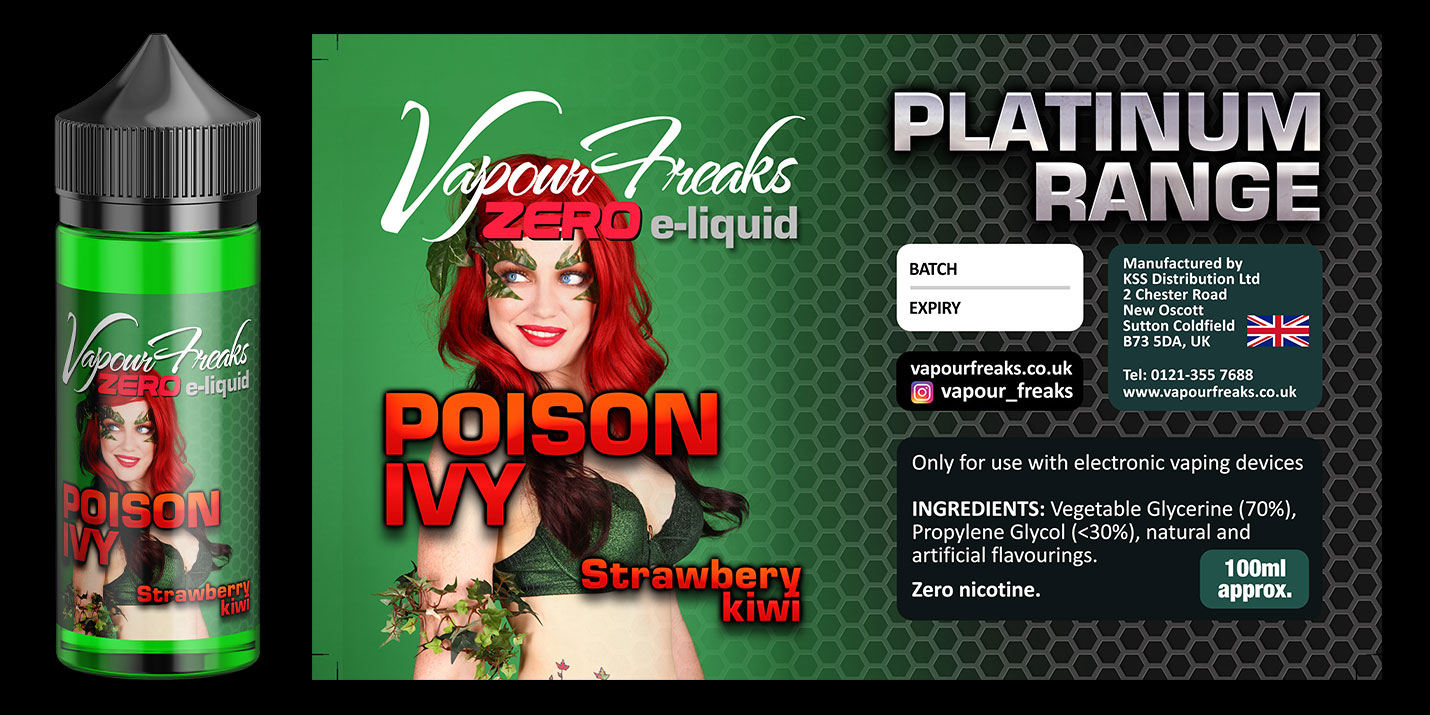 Graphic design projects - Vapour Freaks e-liquids
Over the last couple of years I have designed and created numerous artwork pieces for the Vapour Freaks e-liquid brand.
Bottle labels, packaging boxes, leaflets, roller banners, 3D bottle mockups and exhibition stands.
The images above give you an idea of what the Vapour Freaks graphics look like - they are designed to be attention grabbing and memorable and each flavour has a unique design for ease of differentiation.
I also created the wholesale website for the Vapour Freaks brands, which includes PENG, DANK and Freak Shakes brand ranges.
Services provided
Graphic design, label and box design, posters and leaflets, exhibition stand design.